CASA 2020 VIRTUAL CONFERENCE
ASC RECOVERY
Navigating the New Normal
Virtual Series*
*Previously recorded COVID-19 webinars are available on our LMS site. To register, click the link below to view the available sessions.
---
A BIG THANK YOU to our moderator and speakers, Chuck Meisel, VP, Sales, Surgical Notes, Keith Gruebele, President, Business Development, Patient Lending, BHG, and Angela Mattioda, VP, RCM Services, Surgical Notes.
Please click the logos below to be redirected to their websites.


---
September 23, 2020 | 2:00PM PST
QUAPI Concepts in a COVID-19 World
Our world has been seriously disrupted by COVID-19, and no one is immune from this. It has affected our health, finances, mental stability, just to mention a few things. We've had to adjust to a different and increasingly onerous list of infection control practices which have affected our ASC efficiency.
Have you learned from COVID-19? Have you made any improvements based on the changes you've made? Did you study the improvements?
This webinar will walk you through a QAPI project using the AAAHC 10-step program. The goal is to provide better patient care, so the presentation will demonstrate how to achieve this goal. It will also include a list of QI studies to give centers ideas of processes they could examine to achieve increased quality.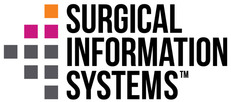 ---
September 30, 2020 | 2:00PM PST
Key Steps and Considerations for Achieving Success with Surgery Migration to ASCs
Attendees will learn about case migration, payer trends, implications of the regulatory environment, and strategic and financial considerations that may influence ASCs in California. The panel of speakers will discuss the types of services that present opportunities for ASCs; how those services are being affected by the current environment, technology, and patient and payer preferences; and how COVID-19 is changing the equation. Additionally, the speakers will touch on the importance of understanding how these cases will be reimbursed and explore approaches to working with payers to ensure adequate reimbursement for new services.
---


*Due to the amount of information shared, these sessions will be between 4-5 hours. We encourage you to find a quiet and comfortable environment to maximize your learning experience. We've made sure to incorporate numerous breaks to allow for stretching, networking and touching base with ASC operations.
---
As we move into the closing months of 2020, CASA is offering 3 in-depth virtual programs to provide ASCs with detailed information to assist them in planning and meeting the demands of the future.
ASCs have been quick to respond to COVID-19, altering their protocols and assuring patient safety. Although many are still feeling the impact of delayed surgical procedures and the new demands placed upon their daily operations, it is imperative that ASCs look to the future.
Opportunities abound for the surgery center industry, and with the right planning and attention to crucial areas, your ASC can be poised to be prepared and succeed. This is a unique opportunity to get your staff involved in the process. These sessions will be delivered live with the opportunity to network. In addition, they will be recorded for on-demand access for paid registrants.
The CASA member discount will be applied to non-CA registrants who are members of their state association (proof of membership required).
Friday, October 9, 2020 | 8:00 AM PST
ASC FINANCIAL BOOTCAMP
John J. Goehle, MBA, CASC, CPA
Having a clear understanding of financials is required for your ASC to enjoy sustained success. This requires a disciplined and measured approach to all fiscal matters. In this focused 4-hour session, acclaimed ASC operations and finance expert John Goehle will provide a strategy for both beginners and experts discussing revenue cycle management, crucial financial analysis and benchmarking, budgeting and financial projections. Attendees will walk away with important tools and knowledge, allowing them to deploy the proper ASC business strategies to develop the stamina for a successful operation.
Introduction to Finance and Accounting

What are the basic functions in the financial operations in an ASC
Introduction to the accounting equation and basic finance terms
Revenue and Expense cycle (and the Income Statement)
Balance Sheet overview and management of assets and liabilities

Financial Reporting and Managerial Accounting

Generating Financial Statements
Reviewing Statements for Action items
Financial Analysis in the ASC Setting
Using Financial Benchmarking Ratios for Operational Change
Internal and External Benchmarking
Integrating QAPI and Financial Management

Financial Projections, Budgeting and Breakeven Analysis

Basic Principles of Budgeting
Role of Financial Projections
Break-Even Analysis (and other tools such as sensitivity analysis) for purchases and new programs

REGISTRATION FEES:
FINANCIAL BOOTCAMP
MEMBER RATE
$195
ADD'L MEMBER RATE (SAME CENTER)
$145
NON-MEMBER RATE
$400
---
October 20th and 27th, 2020
Preparing to Add Total Joints and Complex Procedures to your ASC
With innovations and advancement of technology, more and more procedures are migrating to the ASC environment. CMS continues to approve complex procedures for ASCs and the 2020 proposed rule could mean the addition of total hips to the ASC approved list. As ASCs look to adding these procedures to their business operations, it is crucial that they properly prepare - from a detailed business plan to an in-depth clinical strategy. This series will walk the attendee through all of these vital components.
Tuesday, October 20, 2020
Migrating High Acuity Cases to an ASC – Top 5 reasons.
How to Avoid A Disjointed Total Joint Program
Anesthesia Management-Expediting Recovery
Tuesday, October 27, 2020
Developing a Total Joint Program Clinical A – Z
Tracking your Total Joint Outcomes and Patient Satisfaction
Outpatient Spine and Rapid Response Solutions






TOTAL JOINTS SEMINAR
MEMBER RATE
$195
ADD'L MEMBER RATE (SAME CENTER)
$145
NON-MEMBER RATE
$400
---
November, 2020
INFECTION PREVENTION SEMINAR
CASA's Annual Infection Prevention Seminar has become recognized as one of the premier IP seminars in the country. This seminar is designed to provide materials to meet the CMS requirements of on-going mandatory infection prevention training, as well as covering the components recognized by the Certified Ambulatory Infection Preventionist (CAIP). A certificate of training will be provided upon completion for documentation. The new virtual format is delivered in 3 different segments, allowing the attendee to choose the subjects that meet their needs. Significant discounts are applied for those attending more than 1 segment.
Thursday, November 5 – Infection Prevention 101
Developing an IP Plan and Risk Assessment
Instrument Processing 100
Emerging IP Concerns- What we've learned in 2020 and the Pandemic Response
Incorporating ASC Surveillance into your ASC Operations
Thursday, November 12 – Infection Prevention 201
Appropriate Steps and Investigation when an infection is reported
Instrument Processing 200
Responsibility of reporting common diseases
The Healthcare worker in the ASC
Thursday, November 19 – Infection Prevention for the GI specialty
Endoscope associated infections
Proper Scope handling and processing
Special IP concerns in the GI specialty






INFECTION PREVENTION SEMINAR
FIRST SESSION
MEMBER RATE
$195
NON-MEMBER RATE
$300
SECOND SESSION
MEMBER RATE
$150
NON-MEMBER RATE
$300
ALL THREE SESSIONS
MEMBER RATE
$400
NON-MEMBER RATE
$900
---
ASC RECOVERY
Navigating the New Normal
RECORDED SESSIONS
Did you miss a virtual COVID-19 webinar? You can now view the presentation at your convenience on our LMS site by registering below. Once registered, a link will be sent to your email.
*CEU certificates are available if the presentation is watched in full.
REGISTER BELOW:
Please contact April Ligtenberg with any questions at aligtenberg@casurgery.org or 916.594.9351.