02/16/2022
CASA Veterans Committee Working to Help CASA Members Meet the Staffing Crisis
One of the goals of the newly formed CASA Veterans Committee is to provide pathways for veterans to facilitate transitions to the ASC industry. The committee is currently busy making connections and developing resources for our ASC members to reach out to the veteran community. As we build this resource, we want to highlight the "Hiring Our Heroes Organization" as an opportunity for ASCs to investigate and recruit potential staff. There are several ways to get involved with their programs.
For general guidance on how to incorporate veterans into your workforce, check out this free resource: https://www.vetemployerroadmap.org/
Need Some Motivation? Check out this Video.
If You Want To Find Strength Despite Adversity Meet Travis Mills
Veteran Spotlight
Grady Cartwright - Director of Supply Chain for Surgery Partners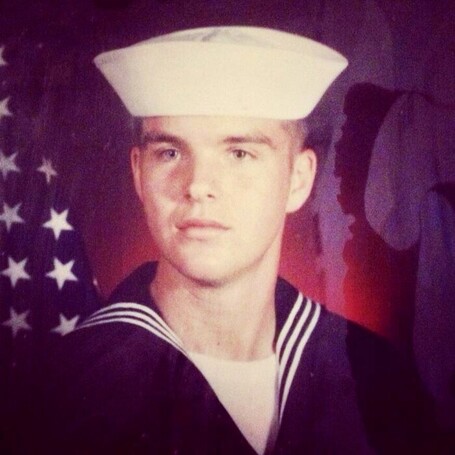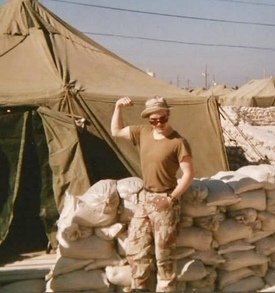 Grady Cartwright - Bootcamp and Saudi Arabia
What was your role in the Military?
United States Navy – Hospital Corpsman & OR Tech
Why did you choose the ASC industry?
I found my way to the ASC industry in 1998, when the industry was in its early adolescent stage. I was fortunate enough to be surrounded by intelligent people who lead by example and took the time to help me grow professionally within the industry. I loved the fact that in the ASC world there was a constant evolution of not only how our processes and routines developed but also pushing the envelope of the procedures which could safely be achieved and replicated in an ASC.
What military experience is useful for ASCs?
In the military, we commonly worked in groups or teams. Our focus was on a single or group of tasks to meet an objective. The thought of failure never entered our minds. We just knew we would be successful. I guess I brought that attitude with me to the ASC industry.
What was the coolest thing you ever did?
The coolest thing I ever did was learning to make fast friends with all types of people and backgrounds. When you are young and placed in stressful situations with a variety of personalities and people from different cultural backgrounds you really gain an appreciation for the individuals and how they persevere, support, and cope. You learn to use that input to develop your own personal strengths.
The CASA Veterans Committee is focused on veteran recognition, transitions, recruitment, and resources. Are you a veteran and interested in serving on this CASA committee? Would you like to share your stories and/or be highlighted in a future veteran's newsletter issue? If so, please reach out to CASA Executive Director Beth Labouyer @ blabouyer@casurgery.org.