Complete Story

11/05/2021
CASA Launches New Veterans Committee
CASA Launches New Veterans Committee
CASA members have reached out to us regarding an opportunity to honor and provide resources for our veteran members. CASA is thrilled to be launching a committee devoted to this project. At this time the committee is focused on recognition, transitions, recruitment, and resources. Are you a veteran and interested in serving on this CASA committee? Would like to share your stories and/or be highlighted in a future veteran's newsletter issue? If so, please reach out to CASA Executive Director Beth Labouyer @ blabouyer@casurgery.org.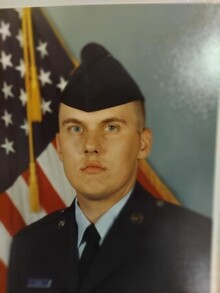 (Chad Smith - Director of Clinical Services Valley Region, Sutter Surgery Center Division)
Honor your Veterans on November 11th
Veterans Day is approaching on November 11th. Many ASC staff and physicians have served their country via one of the military branches. Veterans Day is a great way to acknowledge their service, and we encourage our members to take advantage of this recognition. Typically, veterans are humble regarding their service, so something simple will be appreciated. Below are a few ideas:
Provide a special recognition for their name tag
Have a lunch that honors veterans
Have a large card or sign thanking veterans and have your veterans sign with their years and area of service
Motivation and Leadership For All
Military leaders are a great resource for inspiration and leadership skills. Check out this video by Admiral McRaven with 10 steps to Change the World!
Veteran Spotlight-Matt Luke - RVP, USPI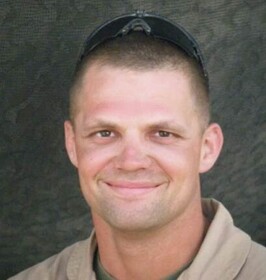 What was your role in the Military?
Major United States Marine Corps - Tank Company Commander.
Why did you choose the ASC industry?
I chose ASCs for two primary reasons: 1. The mission and 2. The ability to work with close-knit teams. When I left the Marine Corps in 2015, I didn't think I would ever find a similar fulfillment from my profession or the people I worked with. I was wrong! I love being engaged in "all the right change" in healthcare. It has also been my experience that our admins, nurses, and techs are the absolute best of our society –they'd make great Marines!
What military experience is useful for ASCs?
The part of the Marines I was in was fast paced – change management was constant. I learned what "embracing the chaos," said differently "leading through change" really looks like. Boy, do we have a lot of that in ASCs. Also, I learned what being an accountable leader really is. Obviously, the stakes are quite high, and I was fortunate to learn some tough leadership lessons at a young age.
What was the coolest thing you ever did?
I was really lucky to do a lot of different types of deployments to a lot of different places. Most of my experiences were combat-related, but the one humanitarian deployment I did was my most profound experience. I flew into Haiti off a Navy ship just a couple of days after the 2010 Earthquake, leading Marines with nothing but our packs, weapons, and basically no intel picture. The small towns we helped outside Port Au Prince were absolutely leveled. I'll never forget the children waving us in, and the SOS signs spelled out with white rocks as we flew into the LZ. We spent 2 months there understanding what the people needed, communicating that back to the ship, and getting them the healthcare, food, and water, they needed. It was so cool to help.
Benefits and Services for Veterans and their Families
Contact CalVet: 1-800-952-5626, or visit calvet.ca.gov
VA Benefits Hotline: 1-800-827-1000.
Veterans Crisis Line: 1-800-273-8255. Press 1.
Find a County Veterans Service Office: 1-844-SERV-VET. (1-844-7378-838)
Employer Support for the Guard and Reserve (ESGR): 1-800-336-4590, email: USERRA@mail.mil., or visit: www.esgr.mil
Interested in Supporting Our Troops?
Check out the many different opportunities at this link.
---