Complete Story

11/07/2022
Opportunities to Honor Veterans in your ASC
Opportunities to Honor Veterans in your ASC
As Veterans Day approaches, let's remember that there are many ways we can help those who served. The newly formed CASA Veterans Committee intends to increase awareness and highlight pathways for helping veterans to transition to the ASC industry. Veterans have a variety of skillsets that are well-suited to surgery centers – their training has helped nurture strengths including working well in a team, having a strong sense of responsibility and accountability, being organized and disciplined, being able to problem solve quickly and creatively, and possessing a strong work ethic. A 2019 Pew Research Center report revealed that 8.4% of employed veterans worked in healthcare compared with 15.6% of non-veterans – so there is room for growth in bringing more veterans into the healthcare workforce. Military.com noted that "In the healthcare job market, where demand continues to outpace supply, the armed forces are viewed as a font of high-quality talent."
For those that want to honor Veterans Day locally, we encourage you to take a look at some the ideas listed below. Our veterans deserve our recognition, appreciation, and support!
Tips for supporting veterans:
Check out CASA's resources to help hire a veteran.
Provide mentorship and support to newly hired veterans to help them adjust to civilian work life.
Provide transportation to and from medical or mental health treatment appointments using the VA's volunteer transportation network.
Visit a wounded veteran in a VA facility. Once you find your nearby VA facility, call and see if you can arrange a visit with someone who will benefit from your company.
Help fight homelessness by providing financial assistance or volunteering with the National Coalition for Homeless Veterans.
Providing a home cooked meal to a vet and their family can make all the difference. Contact your local church or Veteran organization to see who would benefit from your culinary abilities. You can even donate Feed Our Vets, which specializes in feeding hungry veteran families.
See more ways to support veterans by visiting the National Veterans Foundation.
Links to Organizations:
Feed our Vets: https://feedourvets.org/
National Coalition for Homeless Veterans: https://nchv.org/
Transport Veterans: https://www.volunteer.va.gov/VolTransNetwork.asp
Homeless Veterans: https://www.supporthomelessveterans.org/
Care packages for active military: https://www.herocarepackages.com/
Find your local VA Location: https://www.va.gov/directory/guide/home.asp?isflash=1
Veteran Spotlight
Jeremy Peoples, MBA
Executive Director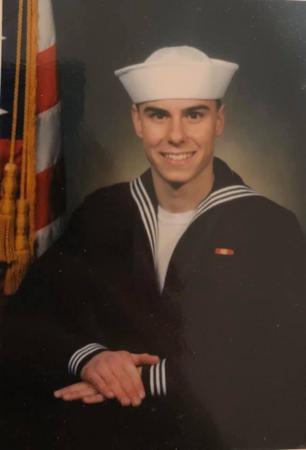 Scripps Mercy Surgery Pavilion

What was your role in the Military?
I was a Navy Corpsman stationed at the Naval Hospital Camp Pendleton. I served as the Senior Orthopedic Surgical Tech and also as Senior Line Corpsman with 3rd Battalion 4th Marines, Kilo Company.
Why did you choose the ASC industry?
I chose the ASC industry because you have the ability to move quickly and effectively with new ideas. There is less red tape to try new things, to make changes and advance the quality of care provided.
What military experience is useful for ASCs?
The military taught me to be flexible and to think on my feet. An unofficial saying we had during my time with the Marine infantry was "Semper Gumby," meaning "Always Flexible." During my time in Iraq, we had very limited supplies and had to find creative ways to treat patients. This translates to the ASC world as many times you have to be creative with what you have. You don't have the endless resources available in a hospital setting, so being creative on the fly when surgery does not go according to plan is essential.
What was the coolest thing you ever did?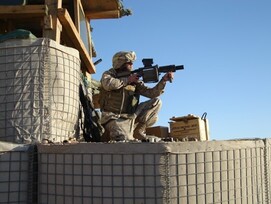 My first night at my forward operating base in Iraq, we had an IED explosion where we had multiple Marines with major trauma. I was the senior medical person at the base, and we had a total of 8 Marines that needed care from just 3 Corpsman all under the age of 25. We were able to treat all 8 Marines and get them air evacuated to a higher level of care with no loss of life. Looking back, I don't know how we did it, injuries we treated that night ranged from loss of limbs to major shrapnel wounds. The most amazing part of that night came later when we returned to the United States, and the families of the Marines we treated were at the airfield to thank my junior Corpsman and myself for our work.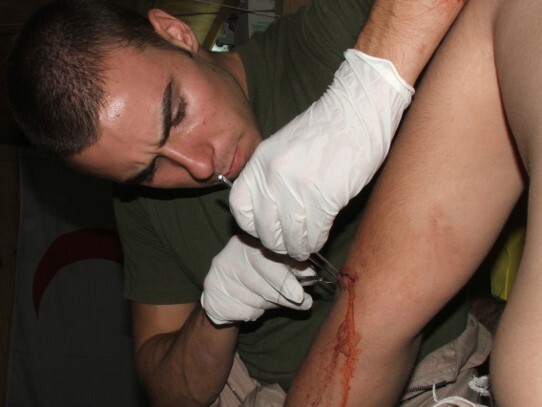 Food for Thought . . . from Grady Cartwright
Since Veterans Day is approaching, I'd like to present a public service lesson for all who have never served in the military.
Often at public events, there are announcements to recognize people in the military, and while I appreciate the sentiment, please allow me to help educate about the proper terminology.
There are basically 4 kinds of military:
Active Duty
Active Reserve
Retired
Those that have served
Veterans, in general, get kind of funny when people claim military honors they have not earned.
When an announcer says "Will all Active Duty and Retired Military stand to be honored," technically that omits the "those who have served" crowd.
On occasion, individuals who have not served insist that I stand. When I tell them that I am not standing because I am neither of those, they say, "It's the same thing, go ahead and stand."
They are so wrong. I served my enlistment proudly and then exited the service. I did not earn the distinction of retiring from the military.
There is also absolutely nothing wrong with honoring only active and retired military if that is your intent.
But in the future, if you are running an event or tribute and want to include ALL military, just say "All that have served."
The wording might seem petty to you, but to my friends and family that made the military a career . . . and the rest of us that served, there is a big difference.
Sincerely,
Grady Cartwright
Director of Supply Chain
Surgery Partners
USN Veteran
---