Complete Story

10/16/2023
CASA Celebrates National Disability Employment Awareness Month
Member Spotlight - Marie Nader
National Disability Employment Awareness Month (NDEAM) acknowledges and celebrates the contributions of employees with disabilities. It also raises awareness regarding employment-related issues unique to people with disabilities. It has been estimated that only about 35% of people with disabilities are employed, compared to 76% of people without disabilities in the United States. More can be done to open the door of opportunity to disabled workers.
There are several ways you can strengthen your awareness regarding employment and disabled employment issues in your workplace:
CASA Member Spotlight
Marie Nader, Pre-Op RN, Specialty Surgical Center of Encino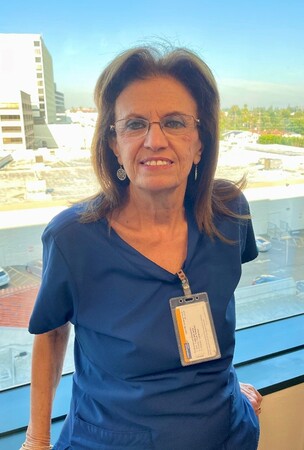 What would you like to share about your personal experience with facing a physical disability, and how you have continued to provide valuable contributions in the healthcare industry?
I became a registered nurse at age 23. Around age 40, I started having diminished hearing that required me to wear a hearing aid. It became a challenge to perform my usual job duties, and my employer was very accommodating and moved me into a position that was less dependent on my hearing abilities. I am currently using my many years of medical knowledge and experience to help my center in another capacity. I help in the assessment of scheduled patients, provide peer review, review pathology results, and provide medication inventory and audits at the center.
Based on your personal journey, what do you wish other people understood about being an employee with a disability?
People with disabilities should not be discouraged – they should be treated with respect, and have their contributions acknowledged as valuable.
What message do you want to share with other workers who have a disability, or with people who may be interested in entering the healthcare workforce but think they may not be able to due to their disability?
I encourage everyone with a hearing disability who is interested in entering the healthcare workforce to pursue their dream.
What can companies do to create appropriate environments and accommodations for disabled workers? What can companies and co-workers do to make disabled employees feel welcome?
Employers should provide education on positions available to those with disabilities. Depending on the disability of the employee, the employer should be flexible and provide them with appropriate accommodation to meet their needs. Employers and employees should be respectful, understanding, and have patience with their disabled co-workers.
---